About | Demo | Order Now/Pricing

About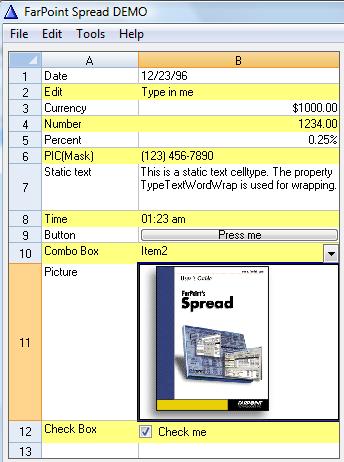 Clarion wrapper for the world's best-selling spreadsheet COM component.
When you need high-performance, fully-customizable spreadsheet/grid components, join professional developers around the world who consistently turn to FarPoint Spread for powerful, extendable spreadsheet solutions.
With FarPoint Spread, you get unmatched flexibility at the cell level for maximum control over the display and entry of the data, plenty of events to respond to user changes, and an extensive list of built-in calculation functions.