About | Demo | Order Now | List of Features

About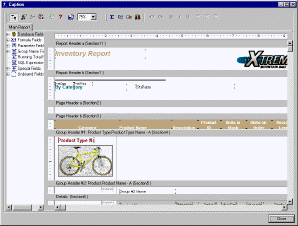 About RDC wrapper:
Clarion RDC (Report Designer Component) wrapper allows you to take advantage of the latest features within Crystal Reports. This technology will enable you to take full advantage of the powerful Crystal Report Print Engine and create the best applications available today. RDC Wrapper provides access to the Embeddable Crystal Reports Designer Control to allow your users to design and edit Crystal Reports in your application at runtime.
RDC wrapper is available in full and lite versions as a source or dll library.